Neighbor Helping Neighbor - Fundraising Campaign
Thank you to everyone who donated towards our Annual Fundraising Campaign & 68 Day! Your generosity helped us meet our 75k match fund goal!
Our Annual Fundraising Campaign will be all virtual this year, we'll launch a series of 3 videos starting June 7th to highlight the unique role SERVE 6.8 has played in the community over the past year. Our goal is to raise a $75,000 match through this fundraising event. Your donor dollars will allow us to continue to meet direct needs of the vulnerable in our community; collectively work with business, individuals, and churches to meet large community needs; and equip local churches to meet the needs of their neighbors.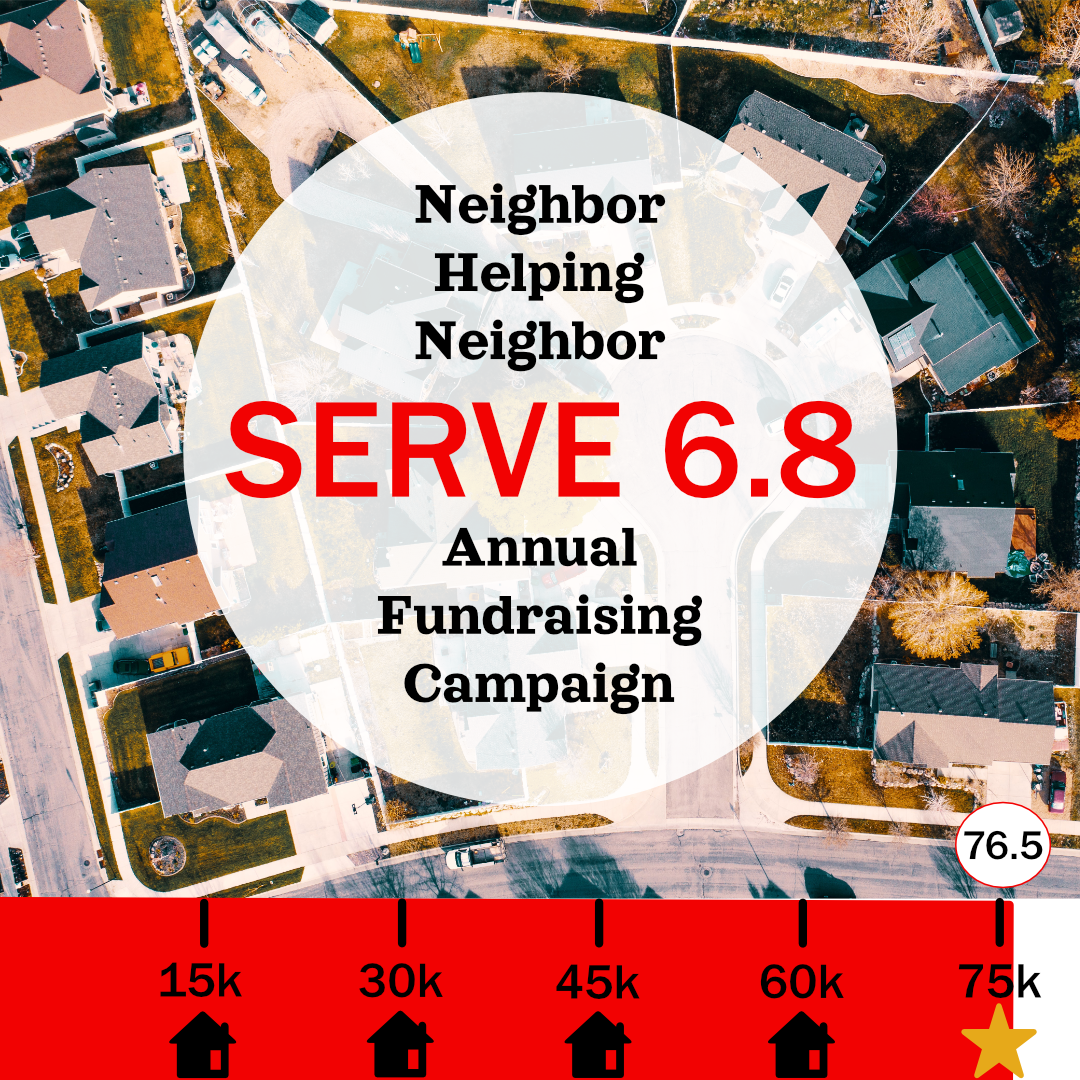 Neighbor Helping Neighbor Videos
Keep checking back throughout the week as we will be releasing two more stories of impact.