SERVE 6.8 is a Christian nonprofit organization that specializes in mobilizing, resourcing, and connecting the local church to care for vulnerable people in Northern Colorado. We partner with 24 churches to offer ministries that help foster reconciliation for those experiencing crisis. Our programs offer assistance in establishing and maintaining sustainability in areas including but not limited to food, clothing, employment, and housing security.
Our Resource Center guests may be experiencing crisis in the areas of food, shelter or finances, so our general approach is tailored to their circumstance. If they are facing a natural or man-made crisis, we offer immediate relief through our 68 Market and 68 Boutique. Beyond immediate crisis, we offer a range of financial, legal, and career assistance services through our Talents program that are intended to help prevent the crisis from recurring. Depending on their pre-crisis situation, we will offer either rehabilitation services, to help restore them to their pre-crisis condition, or development services, that aim to bring reconciliation to the four foundational relationships; God, self, others and creation.
The Community Impact ministry works alongside the church to mobilize and resource in order to serve vulnerable people such as single mothers, elderly, disabled, widows, and disaster survivors. SERVE 6.8 has come alongside local disaster survivors from the High Park Fires, Estes Park Fires, and Northern Colorado Floods of 2013 as well as mobilizing, resourcing, and connecting the church of Rockport, TX to serve their community after Hurricane Harvey devastated the area.
The Adopt-A-Family ministry provides the opportunity for businesses and churches to work together to provide a Christmas experience to those in need. Volunteers, donors, churches, and businesses made the 2018 season greater than we could have ever imagined! Don't miss your chance to get involved in the 2019 Adopt-A-Family season!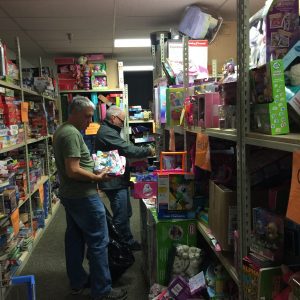 SERVE 6.8 IS A NONPROFIT, 501(C)(3) ORGANIZATION